0RBITALIS is not a game about warp drives or alien invasions. It is a game about gravity, and using the unyielding force of nature to guide your satellite through the cosmos.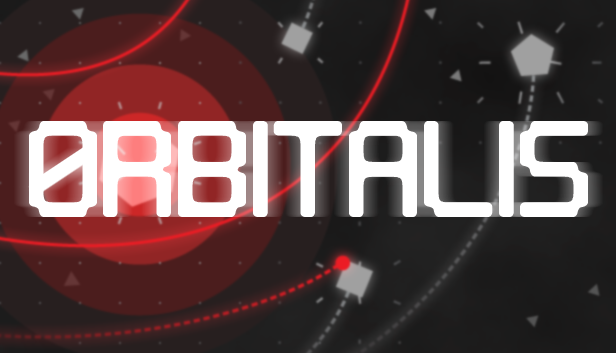 Acclaimed #indiedeveloper Alan Zucconi and UK independent publisher #Mastertronic are delighted to announce new #updates to gravity simulator 0RBITALIS, currently available on Steam Early Access. Having caught our attention here at Linux Game News, we contacted Mastertronic about Linux, and voila:
0RBITALIS will be on Linux and Mac by the time of full launch of the game on Steam….. 
0RBITALIS is a simulation that blends physics perfection with gaming, accentuated by Alan's trademark aesthetic and highlighted by the fusion of ambient audio and static noise, enhancing the player's perception of being in space.
The mission: control the trajectory of a satellite in different celestial situations to successfully orbit the various objects in a given time limit. The objective: figure out which direction to push the satellite so that it won't collide into any other objects while staying in orbit. Stay alert – you only get one chance to launch the satellite before you are left to the mercy of the gravitational pulls from other planets.
Success is not just determined by how long you last in orbit – points are awarded by more complex orbits. With over 50 missions to explore and innovative in-game interaction, 0RBITALIS offers a unique experience blending simple but effective visual artistry with physics perfection. The music and audio by composer Doseone, known for the soundtrack of "Samurai Gunn", adds a unique atmosphere to the game.
Now, further updates have been added to the game to further enrich the celestial experience. Friend leaderboards have been added and histograms let you compare score distribution at a glance. Quality settings and zoom effects have also been refined to create a more streamlined user experience. Think you've mastered your orbit? Ten new levels have now been added to up the challenge!
Alan Zucconi said, "Exactly one month ago, 0RBITALIS was released on Steam Early Access. It's hard to describe the amount of positive feedback I got from the community. Seeing people playing for days, trying to achieve a stable orbit, has been the biggest reward for me. This is why the update brings new features such as friends leaderboards and histograms, to better compare scores not only with the top players but with the entire community. The overall experience has been enhanced, thanks to new ambient soundtracks from Doseone. I also showed the game to the developers of Kerbal Space Program, resulting in a secret level which reproduces the Kerbol System. The update also features homages to other big indie titles such as Robin Arnott's SoundSelf. I am looking forward to hearing the players' feedback and I really can't wait to the next update."
Stuart Morton, Producer at Mastertronic, added, "0RBITALIS has been going down a storm with the thousands of people who have so far picked it up through Early Access and this update by Alan is the result of him listening to feedback from the community. The Steam Early Access community continues to be a great way to help developers build their game and I have no doubt it will continue to improve 0RBITALIS with each update."
0RBITALIS is available on Steam Early Access for PC.