Action game Ninja Pizza Girl gets updated with speedruns, difficulty, and visual enhancements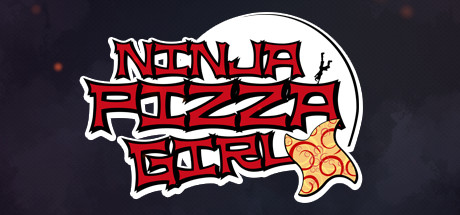 Disparity Games are proud to announce the speedy arrival of their first free update to indie action game Ninja Pizza Girl, for Linux, Mac, Windows PC. Which now includes speedruns, visual enhancements and accessibility-based difficulty options.
This update lets players savour the taste of victory as they attempt to run, slide, leap and wall-jump as fast as they can through each of the game's vibrant, flowing levels to chase the fastest time possible. With scores and best times for each stage are automatically uploaded so you can instantly see how your speedruns compare to your friends, rivals and all other Ninja Pizza Girl players across the globe. Are you the fastest, smoothest pizza delivery girl in the world? The question will keep you up at nights, as you shave precious milliseconds off your record.
"Ninja Pizza Girl is a serious game about self-esteem, bullying and resilience – and pizza delivering ninjas! The side-scrolling flow-based gameplay follows Gemma, a sixteen-year-old girl working as a pizza delivery ninja for her father's independent Pizzeria. In a world where slums teeter on top of skyscrapers, where powerful mega-corporations exploit the poor and where quality pizza is hard to come by, Gemma must fight to keep her ideals, her family and their business intact in face of the most merciless enemies known to any teenage girl – other teenagers."
Additionally, the game now features a significant graphical update, as thick, tasty layers of graphical effects are heaped upon the neon, dystopian visual base. A visual recipe for gaming pleasure that will keep you hungry for one more tasty bite.
As this update is all about speed, there is a new feature to make the game more accessible to everyone. As part of the new difficulty settings that are now available, players can adjust the game to run at full or half speed, meaning gamers of varying abilities can enjoy Ninja Pizza Girl equally. There's also a "1.5x" speed setting, for the truly nimble.
The game's first update (of many) is available now as a free download for all Ninja Pizza Girl owners on Steam across PC, Mac and Linux systems and will be part of the game for all new players across all platforms. Check it out on the official Ninja Pizza Girl Steam page to get your copy delivered in 30 minutes or less.
Those who have had a taste of Ninja Pizza Girl have said that the game is "a fast-paced and involving platformer, in which stylish, well-timed moves are rewarded.", (The Guardian) and "a supreme platformer with a deep-dish message" (CNet).
Disparity Games is catering to all tastes by bringing Ninja Pizza Girl to Linux, Mac, Windows PC, PlayStation 4, Xbox One, WiiU, PlayStation Vita, iOS and Android soon.
More details, future updates and press information can be found on DisparityGames.com . Follow the team's adventures in development on Twitter and watch sleep deprivation kick in with hilarious results.
You must log in to post a comment.