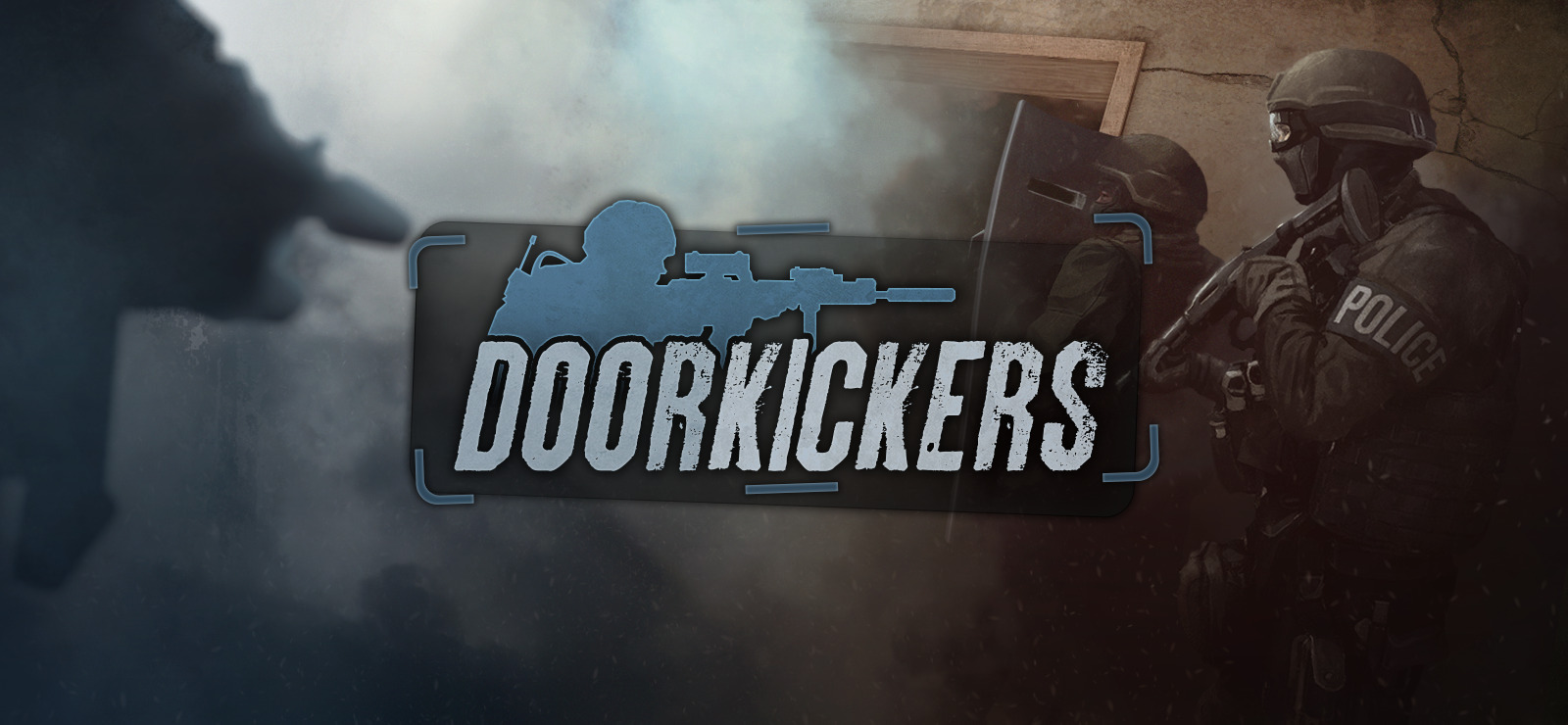 Bucharest based #IndieGame Development studio, KillHouse Games, who are behind the innovative #SWAT command game has some exciting news for 'Door Kickers'. The game will be coming out of Early Access and will be ready to breach at full force on Linux, Mac, and Windows PC this October 20th for $19.99.
With Romania not involved in the US/UK oriented crowfunding site, Kickstarter, KillHouse Games had to take on a different approach for crowdfunding. Which lead to having pre-order purchases on their official site, and that money that came from the pre-orders had helped out with the development of the game. This sort of crowdfunding went on for 1.5 years, and some rewards that you were able to purchase included having your house in the game, or even send in a photo of yourself for one reward, which allowed for KillHouse Games to add a trooper portrait of you in the game.
Door Kickers got the greenlight on Steam and was then released onto Steam Early Access back in September 3rd, 2013. With a year gone by, Door Kickers released 13 builds, and published 236 mods. Between the Steam Greenlight leading Steam Early Access and soon to get the full release, Door Kickers is really looking to deliver a game that the players asked for from the reviews, comments, etc., and now experience a game that has improved from a 'technological, gameplay, and visual point of view.'
In Door Kickers, players will get to experience a game that has 'over 80 single missions, 5 trooper classes, 45+ pieces of gear and weaponry as well as a campaign mode, random mission generator and integrated mission editor.' Ready to take on a game that influenced by military and law enforcement ops, counter terrorism, close-quarter combat (CQB) tactics, and tactical shooter games? Then this is the game for you, so stop playing XCOM: Enemy Unknown or Rainbow Six series games, and be prepared to get your hands on Door Kickers, if you haven't already tried it yet!
Along with the features above, the planned features that was announced during Door Kickers Early Access, include the following:
6 controllable unit types, each with pros and cons
over 10 enemy bad guy types, giving distinct challenges in firepower and behaviour
customizable unit loadouts affecting their behaviour and abilities in the field
level locations of all sizes and shapes, with infinite scenarios generated over them
natural, easy to use context-sensitive interface
clever AI that needs no babysitting
Location and Mission Builder at your fingertips, with missions easy to share between players
freeform gameplay supported by reactive AI, open structures and multiple gameplay options
realistic tactical options such as door breaching, flash bangs, coordinated entries and sniper support
You can find out more information on Door Kickers official site. You can like Killhouse Games on Facebook and follow them on Twitter for up-to-date info on Door Kickers as it gets closer to release.