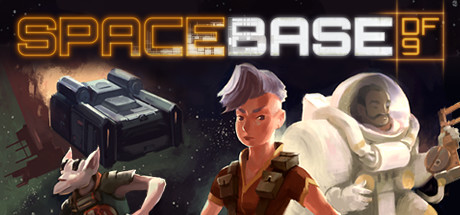 +Doublefine has been forced to defend itself against a barrage of negative #feedback from fans, after the company said that it is finishing up work on Steam Early Access title Spacebase DF-9 with some #missingfeatures that players believed were in the works.
Spacebase DF-9 started life as an Amnesia Fortnight jam game, and soon received monetary support from Indie Fund. Within two weeks of going live on Steam Early Access, the game had recouped its full Indie Fund investment.
However, some fans of the game have been left fuming, after the team revealed that it will finish up development on the game next month — with features missing that were apparently on the way.
Now Doublefine's Tim Schafer has been forced to answer the backlash, admitting on the Steam forums that sales of the game have peeled off, and it doesn't make financial sense for the company to continue development any more.
"We started Spacebase with an open ended-production plan, hoping that it would find similar success (and therefore funding) to the alpha-funded games that inspired it," he explains.
"Some of its early sales numbers indicated this might be the case, but slowly things changed, and it became clear that this was looking like a year and a half of production instead of five or so. With each Alpha release there was the hope that things would change, but they didn't."
In fact, says Schafer, the team has actually put more money into the game's development than it has made back.
"Obviously, spending more money than we were making isn't something we can afford to do forever," he adds. "So, as much as we tried to put off the decision, we finally had to change gears and put Spacebase into finishing mode and plan for version 1.0."
Schafer notes that one of the biggest lessons he has learned about Early Access releases from this experience, is that communication is key.
"There should have been more communication to the players about the state of the game, and we apologize for that," he admits. "But for us, it was never clear whether development was going to end because we always hoped that the next update would turn it around and allow us to extend development. So I suppose, ultimately, the answer was we always had hope we weren't going to end it, until the end."
"We have stumbled awkwardly through some new territory with this game, and in terms of early access communication we fell short. But we are still proud of the game in the end, and are happy to have it on the roster of Doublefine titles. I hope you are able to reserve judgment on version 1.0 until it comes out, and then enjoy it for the unique and entertaining experience that it is."
Reblogged from: gamasutra