Feist physics-based gameplay coming to Linux, Mac and Windows PC this July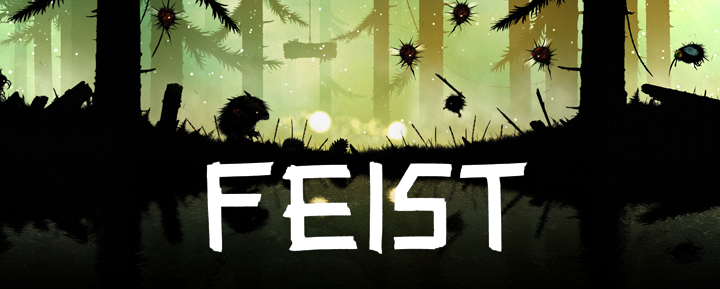 Feist which is a Swiss based #action–adventure #game expected to #release on July 23rd  for Linux, Mac and Windows PC via Steam.
Cast against a creepy wilderness background, Feist is a beautiful, poetic and action packed game, with an enchanting and spooky atmosphere. Using physics-based gameplay, the title tells the story of a small creature surviving in a mysterious, hostile world. Once players escape the crude crate the strange, lumbering beasts used for a trap, players journey through sprawling forests, mountains, caves, and swamps, brought to life in a cinematic physical-effects style reminiscent of Jim Henson's The Dark Crystal, or Hedgehog in the Fog.
From the trailer alone, this is definitely a thinking players game. As enemies in the spooky world have a more distinguished AI that knows it's own environment. As they intelligently avoid obstacles like rolling rocks, spears, and breaking branches. This will create a challenge for players trying their best to not be victim of the shifting environment. Which looks similar to Limbo, but an upgraded more advanced edition, without all the puzzles.
"Enemies and traps, without scripted sequences, interact and produce surprising emergent consequences, creating a physics-based environment with its own rules," developer Bits & Beasts explained. "NPCs are more than moving obstacles. Armed with a complex AI and a set of versatile abilities NPCs can act upon the environment to the same extent the player does."
Feist has been in development for year, developers Adrian Stutz and Florian Faller began the prototype for Feist back in 2008. Since then the team got buried under jobs and other design projects, and the independent, self-funded development of Feist ground to a near halt.
For those years, Feist grew slowly but steadily, relegated to nights and weekends. Gradually, through the sheer force of love, the game grew larger and much more detailed, though it still retained a wild and chaotic landscape. Somehow shaping a coherent game out of that anarchy, particularly without ruining its playful origins, would be a huge challenge. Having since made the rounds to numerous events, winning quite a few awards, such as the Unity Award for best overall game, and even an IGF finalist for excellence in visual art.
Feist truly highlights it's own development process, without crowdfunding, a team of developers, and keeping to the original style of gameplay. A huge kudos to Bits & Beasts from Linux Game News for their ongoing effort and subsequent achievements.