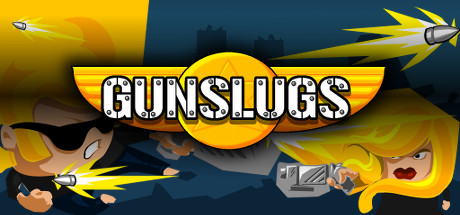 Gunslugs is a fast paced run and jump game for Linux, Mac, and Windows PC with a procedurally generated levels and a roguelike permadeath element.
You get one life, and the only way you can extend that is by running into the Voodoo priest selling continue statues.
https://youtube.com/watch?v=4u_0gGwaT30%3Frel%3D0%26showinfo%3D0
Unlock the roster of Gunslugs heroes as you go, and use them to advance your way to the gates of Hell to defeat the final boss. Chaotic gameplay, with mini-games, unlockables, and high-scores.
Collect coins to buy upgrades, improvements, and mini-games like the Donkey Kong inspired Arcade game, the Gameboy level, the train-ride, sketchbook world and much more..
Gunslugs features more then sixty objectives to complete, including Steam achievements, leaderboards, trading cards, badges, and 2-player co-op mode.
For more details, check out Gunslugs on Steam and get into the mayhem.