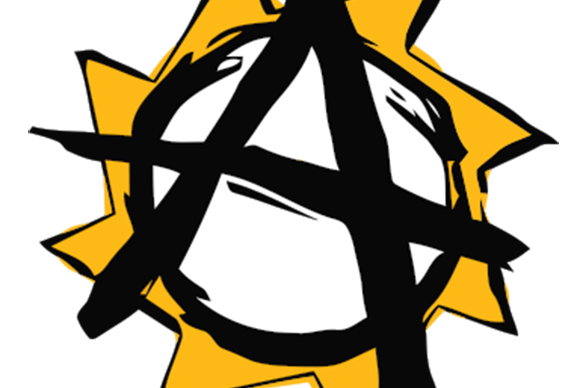 Middleware developer Havok has finally released
Project Anarchy
, a game creation tool that'll allow you to develop games for iOS, Android, and Tizen mobile platforms—free of charge. For budding game developers, this could be huge: Havok's pedigree coupled with free tools could serve up some real competition for the mobile development landscape.
If you've played a video game in the last ten years, there's a good chance you've seen the Havok logo: the company's physics engine has been used in over five hundred games. With a star-studded lineup that includes Halo, The Elder Scrolls series and Assassin's Creed, Havok is hoping that fledgling game developers will jump at the chance to use many of the same tools that professionals ostensibly do. Havok has also opened up a Project Anarchy community site, so Anarchy users can band together to share tips and tricks.I got a chance to check out Project Anarchy back during GDC 2013, and came away impressed. The tool includes Havok's Vision Engine, a game engine that offers support for multiple platforms, a WYSIWYG code editor, plus lighting and audio tools. You'll also get Havok Physics (naturally), Havok AI for all of your NPC pathfinding needs, and the Havok Animation Studio, for, well, animating things.
The source code for Physics, AI and Animation are included, so developers can build tools to improve Anarchy. You'll also have the option to download a sample project developed in the tool, with all of its source code included. It's all rather impressive: I'll admit that code-wrangling isn't my forte but Anarchy offers smart features like viewports that'll let you see what your game will look like on a variety of platforms, and  the ability to "push" your project to a remote device and test it in real time from your PC.
So what's in it for Havok? Exposure, to start: when you create an Android app, the license requires you to also create an equivalent x86-compatible version that will support x86 devices (like those running the Tizen OS). It's a guarantee that Anarchy-developed titles will cut a wide swath across mobile devices, a direct shot across the bow at the near-ubiquitous Unity platform. The games you create will also display a Project Anarchy splash screen on startup, as expected.
And then there's the potential for profit-sharing: while you're free to publish games to app stores at your leisure, when you sign up for an account to use Anarchy you'll need to agree to offer Havok the option to partake in a bit of co-marketing when your game is shipped. There's no word on what that will entail and the terms state that they won't be able to work with every game that's shipped, but would like to keep the option open. There's also a Professional version of Anarchy available, though teams will need to contact Havok directly to work out a price. It offers tech support directly from Havok, and the ability to publish to a wider range of platforms, including current-generation consoles and Windows Phone.
There are plenty of free mobile development tools out there, but Havok throwing its hat into the ring can only spell good things for folks looking to make dreams a reality, and those of us looking to check out great new games from unlikely sources. The entire package is a hefty download—with extra options, mine weight in at over 3GB—and the tool is geared towards folks with some programming knowledge, but there are plenty of tutorials to help you get started. And it's all free, so get out there and make some games!
From Linux Game News:
Hopefully with the recent development from Havok we can expect to see further support. Not just on Android, iOS, or Tizen OS, but also bring the game engine along further.
Apparently the Havok engine already supports Linux.  So it would be a pleasure to see the plethora of PC and console games built with Havok to broaden their horizons.
Reblogged from: techhive.com