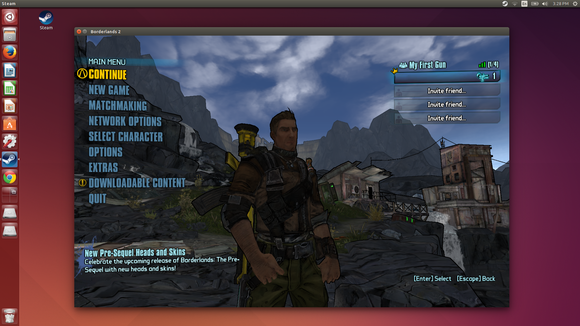 Steam has always been the go-to place for digital downloads in the #PCgaming world. However, support for Linux has always been somewhat lacking, but that is all changing. #Valve's digital download platform has just surpassed 700 Linux games available for #sale and download. There are exactly 712 games available for the operating system, with Borderlands 2 being one of the new major releases with a native build.
Valve revealed that 18 percent of all games available for purchase and download on Steam support Linux and SteamOS. That's an impressive start, especially considering SteamOS has not been released.
Beyond Steam's storefront, digital retailers such as GOG have begun to support Linux. This is even better for the PC gaming world, as games purchased through GOG can be redeemed on Steam via their CD key. This is possible due to Valve's open architecture, which allows games purchased elsewhere to be activated on the digital platform. Inserting a CD key within the platform allows the user to download the game as if they had just purchased it through the Steam store.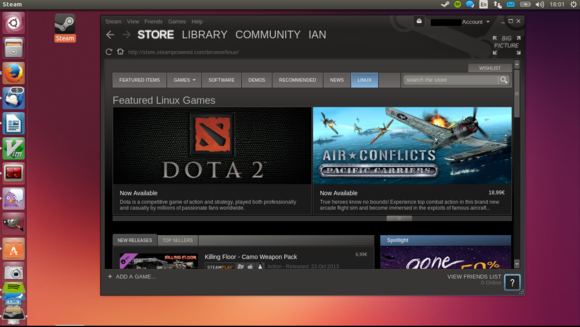 As mentioned above, Borderlands 2 is one major release just hitting Linux on Steam, and it is one no one thought would happen, as Gearbox CEO Randy Pitchford told everyone not to get their hopes up. However, the first-person shooter is not the only one, as Wasteland 2 has recently launched, too. The turn-based strategy game has been in development for years, and fans have been waiting about 25 years for the sequel to release on the PC.
A few other titles to launch via Steam on Linux include Broken Age, Shadowrun Returns, Papers Please, Goat Simulator, and just about anything developed by Valve directly. Valve is the studio behind Team Fortress 2, Half Life 2, and Portal 2, amongst others. All of these will now run on Linux operating systems.
It's not all about what just released, however. Steam will soon see upcoming titles launching for Linux, including The Witcher 3: Wild Hunt and Borderlands: The Pre-Sequel. Both are hotly anticipated titles in their own right, and will do quite well on the operating system.
Reblogged from: jbgnews