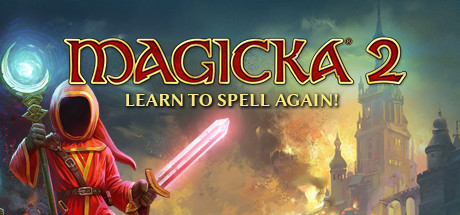 #ParadoxInteractive, a publisher of games in a fit of pique, today #detailed how Magicka 2 fans will be able to play through a hands-on Sneak Peek version of the game ahead of its May 26 #release date. Knowing that Magicka 2 players will need to acclimatize themselves to the rampant, sociopathic team-killing of their fellow Wizards, Paradox is providing fans who pre-order the game with a preview version of the game, along with previews for three friends. All pre-orders on Windows PC and on the PlayStation®4 computer entertainment system will include access for four players to the Sneak Peek beginning on May 5, 2015, and lasting through May 10. Pre-orders for the PS4 version are available in the PlayStation Store. Linux and Windows PC gamers can pre-order at the Magicka 2 official website (with the Linux version coming this fall).
Take a sneak peek at what awaits players in the Sneak Peek this week in the trailer below:
The Sneak Peek version of Magicka 2 will allow pre-ordering prestidigitators to sample the following portions of the game:
The Prologue, in which Wizards discover what has happened in Midgård since the last adventure, learn to spell again in a helpful tutorial and figure out who not to incinerate
The First Mission of the Adventure Campaign, in which Wizards use a combination of elemental spells to prevent and/or cause mayhem
"The Festival," a Challenge level in which Wizards are challenged to attain a high score while opposed by score-hating monsters
In Magicka 2, the robe warriors from Paradox's classic action-catastrophe game are back with new adventures, new abilities, and new ways to "accidentally" end friendships. Coming to Windows PC and, for the first time, PS4, Magicka 2 now includes local multiplayer, a game-altering "artifact" system, and weird bouncing model animals everywhere.