Out of Reach open world survivaly MMO on Early Access for Linux, Mac and Windows PC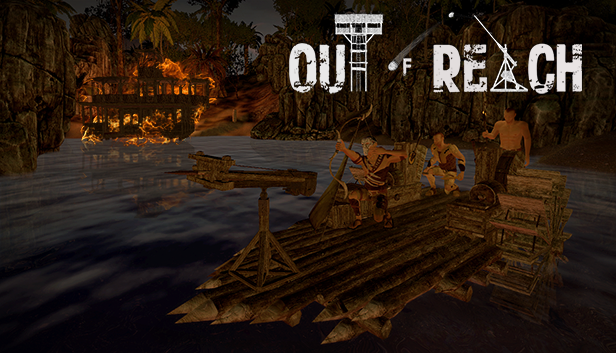 We are now at the point where so many #survival #MMO games dominate Steam. Top-down, first person, third-person, and even 2D. Now Space Boat Studios are working to provide a better open-world experience with Out of Reach for #Linux, Mac and Windows PC.
The one who said that a combination of thunder storms and sea rocks is the worst thing that can happen to sailors, clearly didn't have to survive one. The real deal starts the morning after, and this is the exact time when you, dear player enter the cruel world of Out of Reach.
As a castaway stranded in the middle of nowhere, you have to look for food and resources, craft gear, make a shelter. These are what you need to stay alive on this cut-off-the-world, yet not desert island. Build and burn, sail and explore, stay out of reach.
Feature List
Massively Multiplayer Online Game
Compete with dozens of other players on a huge, open-world archipelago!
Survival
Start from scratch, gather resources, craft clothes and tools, create a shelter, try to survive!
RPG
Develop your character in multiple ways, fit stats to your gameplay style, gain levels of achievements, learn passive and active skills!
Building system
Use dozens of building elements like walls, poles, stairs, ladders, doors to build a hideout for the night or a great stronghold!
Clans and Reputation
Meet other players, form groups, share constructions, fight for dominance over islands!
Interactive siege weapons and transportation
Build deadly ballistae, great trebuchets, tricky traps, steamer-like boats and learn how to use them to your advantage!
The recommended system requirements for the game are not extensive, but also not final.:
OS: Ubuntu 14.04 64-bit
Processor: 3 GHz
Memory: 8 GB RAM
Network: Broadband Internet connection
Hard Drive: 3 GB available space
Out of Reach certainly starts from a new perspective and the title is currently in Early Access for Linux, Mac and Windows PC.