[gigya height="360″ src="https://d3mlfyygrfdi2i.cloudfront.net/321f/kickplayer.swf?" flashvars="allowfullscreen=true&autostart=false&backcolor=000000&controlbar=over&file=https%3A%2F%2Fd2pq0u4uni88oo.cloudfront.net%2Fprojects%2F820147%2Fvideo-335592-h264_high.mp4&image=https%3A%2F%2Fs3.amazonaws.com%2Fksr%2Fprojects%2F820147%2Fphoto-full.jpg&project_creators=A+Video+Games+project+by+Varia+Games&project_title=ReVeN&project_url=https%3A%2F%2Fwww.kickstarter.com%2Fprojects%2Fvariagames%2Freven&screencolor=000000&skin=https%3A%2F%2Fd3mlfyygrfdi2i.cloudfront.net%2Fcc3a%2Fkickskin.swf&wmode=opaque" width="480″ ]
A new Kickstarter campaign has been launched by Texas-based #indie #developer Varia Games for a 2D shooter/platformer called ReVeN. The title, which draws inspiration from classic games such as Metroid and Mega Man, coming to PC, Mac, Linux, and possibly Wii U — if its $18,000 target is met.
ReVeN is set in the 28th century on the 'beautiful and atmospheric' planet XR-Keres. Players control SyRek, the last surviving autonomous android, who was adopted from a drone espionage program. As SyRek, you'll need to explore the many worlds of XR-Keres in order to uncover secrets and unravel mysteries, all the while trying to survive against the terrors lurking beneath the planet's picturesque surface.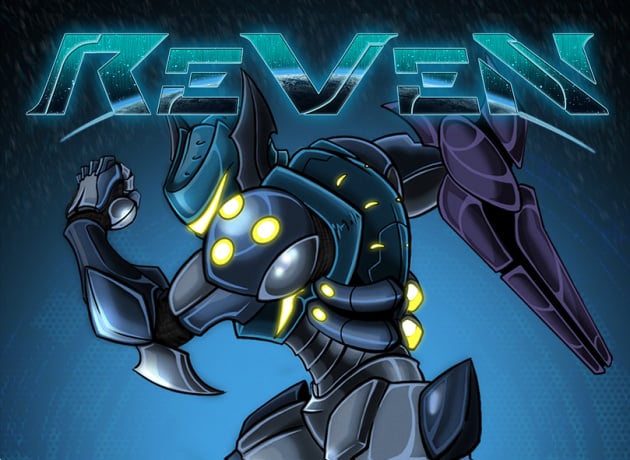 Fortunately, SyRek has the ability to adapt to any combat situation using an Energy Divergence Module (EDM) – a gameplay mechanic influenced by RPGs such as Crysis and Deus Ex.
From the developer:
The EDM allows the player to divert energy in real time to any of the four parts of SyRek's body (Weapons, Shielding, Mobility, and Sensors) taking power cores from one system and shifting them into another to overcome obstacles and defeat enemies. Want a more powerful weapon? Take energy from your movement speed and increase your damage!
At the time of writing, the campaign has achieved just under $8,500 of its $18,000 goal with 28 days still to go. Stretch goals have already been implemented and should they be reached ReVeN could also be making its way to the PS4 and PS Vita – however, the stretch goal for the Sony systems are quite high at $200,000.
It's worth mentioning that the Wii U version will be a basic port (presumably from the PC version) if only the main target is met. In order for ReVeN to fully utilize the Wii U's features and GamePad, the campaign needs to reach its $100,000 stretch goal, where Varia Games will then take on an extra programmer to help develop a version specifically for the Wii U.
Reblogged from: nintendolife.com