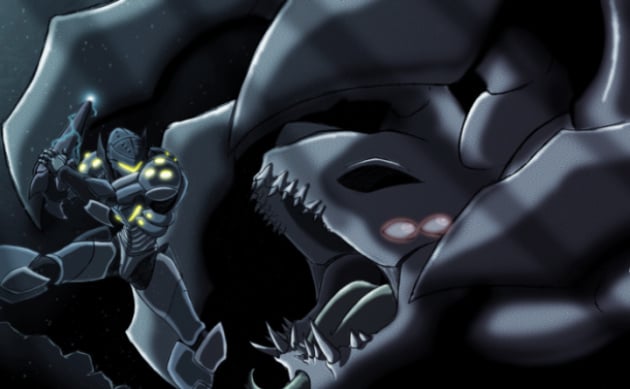 We recently reported on the Kickstarter campaign for ReVeN,a 2D #shooter/ #platformer inspired by classics like #Metroid and aiming for a release on PC, Mac and Linux,  and Wii U. With its alien landscapes and gargantuan bosses it seems like the ideal choice for anyone waiting on Samus to return, and as of today it has been successfully funded.
Varia Games would like to extend their thanks for all your support:
First off, we would like to thank everyone who has supported us on KickStarter, shared our links with friends, and those of you who have written articles of our game, ReVeN. Words cannot express how thankful we are for all of the support.

This is an update for you all, letting you know that because of all the great support, ReVeN is now FUNDED on KickStarter! In just 12 days! Wow! We are ecstatic to be in this position and cannot wait to bring our fans further updates as the game continues in development!
It will be coming to the Wii U eShop on release alongside PC, Mac and Linux platforms, but there's still plenty of time left for interested readers to contribute and add more features. At the time of writing, an 'early bird' deal will guarantee you a digital copy for $10, and a few interesting stretch goals are definitely within reach.
[gigya height="360″ src="https://d3mlfyygrfdi2i.cloudfront.net/321f/kickplayer.swf?" flashvars="allowfullscreen=true&autostart=false&backcolor=000000&controlbar=over&file=https%3A%2F%2Fd2pq0u4uni88oo.cloudfront.net%2Fprojects%2F820147%2Fvideo-335592-h264_high.mp4&image=https%3A%2F%2Fs3.amazonaws.com%2Fksr%2Fprojects%2F820147%2Fphoto-full.jpg&project_creators=A+Video+Games+project+by+Varia+Games&project_title=ReVeN&project_url=https%3A%2F%2Fwww.kickstarter.com%2Fprojects%2Fvariagames%2Freven&screencolor=000000&skin=https%3A%2F%2Fd3mlfyygrfdi2i.cloudfront.net%2Fcc3a%2Fkickskin.swf&wmode=opaque" width="480″ ]
For Wii U owners, a goal of $100,000 will probably stand out among the rest, as reaching that target will result in an improved version of ReVeN, fully optimised for the GamePad.
Further stretch goals will improve graphics, sound and port the game to Sony platforms, but they're substantially higher than an optimistically achievable $100,000. If this looks like a title you'd pick up on Wii U then you can check out the campaign for full details, which at the time of writing still has 17 days to go.  There is also talk about a new gameplay video coming very soon that explains other very unique systems/story-line that massively differentiates ReVeN from it's Metroid influence.