According to #developer Roll7, the #delay for NOT A HERO is due to "we're excited to say that truly – we're getting out the spanner and cranking it up to run at #60fps."
"For the entire duration of time we've made NOT A HERO, it has been a rock-solid 30fps game. Working nicely, but at Roll7, we're always looking for chances of adding more funs to the game."
As you can see in the incredibly realistic and accurate diagram below, this is a monumentally great decision for all.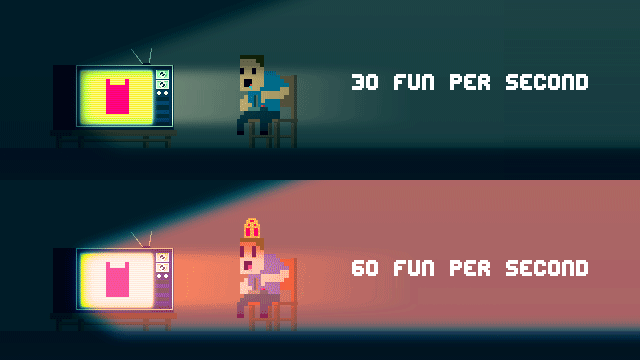 "Throughout the rigorous beta testing phase of Not A Hero, the most consistent feedback was to increase the frame rate to 59 frames per second," boasted Simon Bennett, director at Roll7. "Well, we went a step further and took Not A Hero up to 60 frames per second. You're welcome."
NOT A HERO is available for pre-order and is set to release come May 14th on GOG, the Humble Store and Steam gets you 10% off right now. And we know the Linux release is expected to arrive sometime this summer.