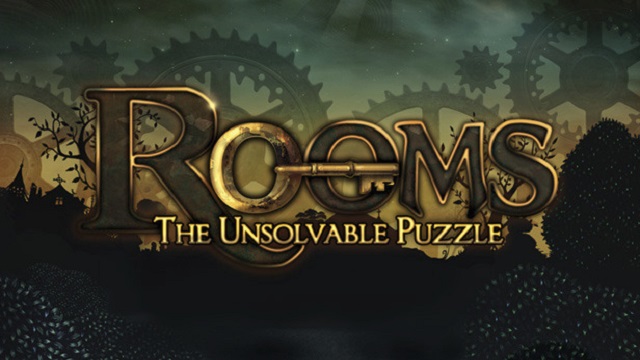 HandMade Game has #announced a new puzzle game for Linux, Mac and Windows PC on #Steam. Rooms: The Unsolvable Puzzle is the #sequel to Rooms: The Main Building. The goal of the game is to slide rooms around to find a way to exit using what's inside them. A release date has not been announced yet, but HandMade Game has promised to reveal more information in the coming weeks.
From the official press release:

HandMade Game, an independent Korean developer dedicated to artistic craftsmanship, today announced that Rooms: The Unsolvable Puzzle, the sequel to its award-winning adventure puzzle game Rooms: The Main Building, has passed Steam Greenlight and will launch on PC, Mac and Linux this spring. Combining aspects of platform gameplay with classic sliding puzzle mechanics, Rooms: The Unsolvable Puzzle transports players to a mysterious mansion where they must solve puzzles room by room to escape. To celebrate the game's upcoming release, HandMade has released the first trailer for the game that showcases its mesmerizing, atmospheric environment and clever puzzle mechanics.



A new story and untold new challenges await a young girl, Anne, who stumbles upon a mysterious mansion filled with different rooms. As she enters each new chamber, she's faced with increasingly complex challenges, all with a singular, simple goal: to find her way to the exit. Testing her wits, Anne must rearrange panels of the sliding rooms, uncover special tools and pitfalls each room holds, and continue her progress through the massive, enigmatic mansion.

As her journey through the rooms continues, the tale of the cryptic Toymaker unfolds—while his motives remain shrouded in question. Some rooms have locked exit doors in need of a key; others require ladders to scale the platforms of her confines. Other rooms bring even more mystical instruments like teleporting phones and wardrobes, while others require a specific pattern to protect Anne from hazards like murderous puppets that come to life when their parts are joined. With 144 unique rooms laid out in the four separate mansion sections, Anne will need to use every resource at her disposal to solve the unsolvable puzzle and find her way out!

"Rooms: The Unsolvable Puzzle builds on our original game in every way to create a deep puzzle adventure with mystery, a slowly building sense of challenge and a true feeling of accomplishment with every level solved," said Jake Jonghwa Kim, Creative Director of HandMade Game. "This a game we are extremely passionate about and hope that fans will enjoy when we release it this spring."


HandMade also revealed plans to offer a discount for the original hit, Rooms: The Main Building, with the purchase of Rooms: The Unsolvable Puzzle to introduce new players to the award-winning franchise at launch. The first title in the series has sold over 400,000 copies while receiving multiple honors and awards including Winner, 2006 Korean Indie Game Competition, 2007 IGF Student Category Winner, and 2008 IndieCade Official Showcase Selection. Rooms: The Unsolvable Puzzle won the 2014 Art Prize at Indie Stream festival, an indie-publisher connection event in Tokyo, Japan.

Published by HandMade Game and co-developed by Kuno Interactive and HandMade Game, Rooms: The Unsolvable Puzzle is slated for release on Linux, Mac and Windows PC via Steam. Further information will be revealed in the coming weeks.