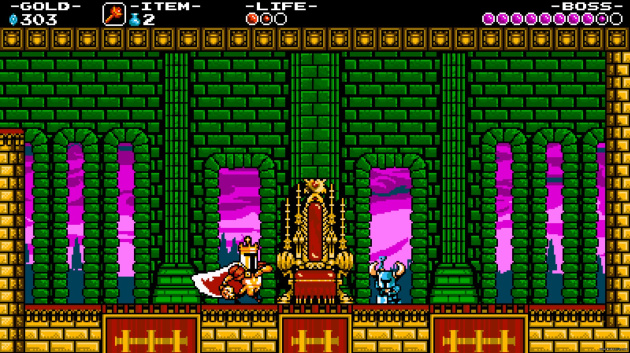 Moving more green than previously imagined
Yacht Club Games' critically acclaimed love letter to the 8-bit era, Shovel Knight, is exceeding sales expectations across all #platforms, an impressive feat considering the game was released for Windows PC, 3DS, and Wii U a little over a month ago.  With a #Linux and Mac build on the way.
In an interview with Game Informer, Yacht Club Games' captain Sean Velasco and art-type guy Nick Wozniak gave a few hints as to Shovel Knight's post-Kickstarter success thus far:
Sean Velasco: I'd say it's doing very well. We are very pleased with where it's at, even this early in the sales time.

Nick Wozniak: Across all platforms it's exceeding expectations.
Elsewhere in the interview Velasco and Wozniak discuss such topics as working within the limitations of an 8-bit look- and sound-alike game, what it's like to (successfully, we might add) run a Kickstarter campaign, and the potential for a Shovel Knight 2.