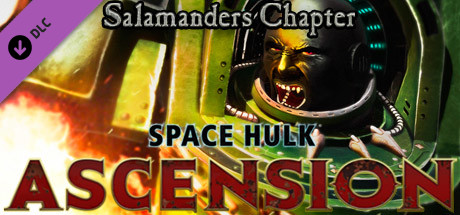 The latest most recent #update in content for Space Hulk: Ascension, the Salamanders Expansion has been #released.You can now pick it up on Linux, Mac and Windows on #Steam. Unlock the Salamander Chapter and bring 20 new story missions and 20 flash missions to your gameplay.
This includes the ability to have two Heavy Class Terminators in a squad, each with the option of having a Heavy Flamer to boot. The Salamanders have been given an extra Flamer pattern and can walk unharmed through flames and use "ferocious pyromantic psychic powers."
Space Hulk: Ascension is an updated version of the original 2013 release of Space Hulk.
The Space Hulk Ascension – Salamanders expansion will run you $7.19 at present on Steam for Linux, Mac and Windows PC, where it is currently 10% off for a limited time.