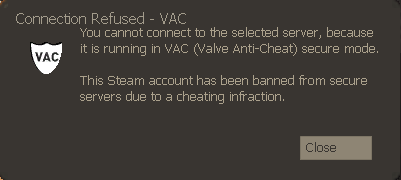 The rules on Steam have changed, now bans can issued from game developers themselves. Up to now those bans were only issued by #Valve itself, but game creators can ask Valve to #enforced their wishes and kick people on the #service.
As per the post on the Steam Community: "Playing games should be fun. In order to ensure the best possible online multiplayer experience, Valve allows developers to implement their own systems that detect and permanently ban any disruptive players, such as those using cheats.
The way this works, a developer informs Valve to ban an account, that banned party directs their issues and complaints straight to the developer rather than to Valve, "The game developer is solely responsible for the decision to apply a game ban. Valve only enforces the game ban as instructed by the game developer."
Again, here is where Steam is putting more control back into the hands of the community, and in this case the developers hold more responsibility for their works in the mass of the thousands of games available on the service. Not really a negative to have the community police itself. Hopefully this will be a reasonable way to keep things on the level over any incorrect bans and clean up gaming for all players. Ensuring code structure meets that of the developers expectations, will hopefully prevent any cheats or people using extraneous code to their advantage.