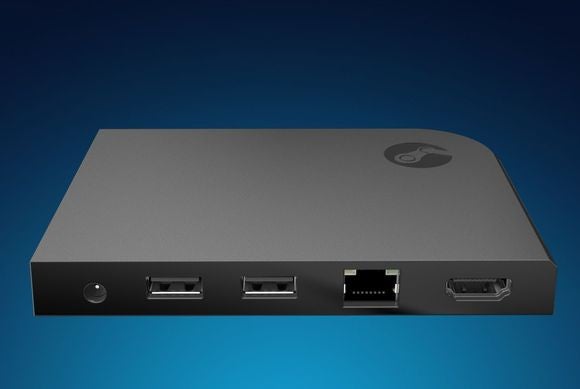 Valve just #announced a slew of new #Steam-related #products, including Source 2 and a new product called Steam Link.
Announced Tuesday, Steam Link is Valve's streaming solution. And according to a press release, "Steam Machines, Windows PCs, Macs, and Linux PCs will be able to take advantage of a new product announced at GDC called Steam Link. Designed to extend your Steam experience to any room in the house, Steam Link allows you to stream all your Steam content from any PC or Steam Machine on the same home network. Supporting 1080p at 60Hz with low latency, Steam Link will be available this November for $49.99, and available with a Steam Controller for an additional $49.99 in the US (worldwide pricing to be released closer to launch)."
Steam Link comes across more like a low-power streaming box build to serve as a living room client for Valve's  Steam In-Home streaming technology. For a nominal $50, this will be one of the most affordable streaming options around, requiring a gaming PC powerful enough to run and stream the games.
The press release also notes that Steam Machines from Alienware and Falcon Northwest are at GDC, with Steam Machines being released this November.
What we are really keen to know, what will Steam Link do over and above in-home streaming? Ideally, can gamers use the box to livestream gameplay to say Twitch.tv?
What are your thoughts about Steam Link?