Survival horror Monstrum is now available for Linux and Mac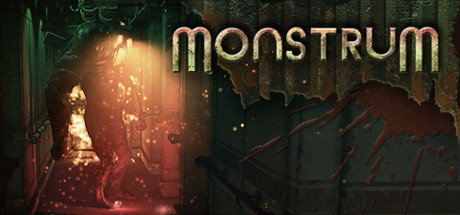 #TeamJunkfish are happy to announce that their #survival #horror labyrinth Monstrum is now available for Linux and Mac, with the game's soundtrack now available through Steam too.
Since its early access launch in January and full release in late May Monstrum has been terrifying players across the world as they attempt to escape from its rusting cargo freighter and the horror that lurks within.
Taking influences from roguelike games, Monstrum shakes up the traditional survival horror formula with its procedurally generated ship and reactive monsters to ensure that no playthrough is ever the same.
Improvements since full release:
Improved monster wander states. The monsters should move further away from the player after an encounter
Improved monsters going around corners
Doors should behave more intuitively with respect to how they handle the player moving in and out of them
Brute footsteps
Improved issue where monsters could get stuck in steam by the helicopter
Field of view slider
Lovers of apples and penguins can now join their Windows-based companions in creeping around the abandoned vessel having the bejeezus scared out of them while continuing the upward trend in brown coloured clothing sales. Owners of Oculus Rift kits will be able to contribute to this market's growth soon.
"We are planning on releasing the Oculus Rift build in the next coming weeks, so I'll be dropping you a line regarding that too. If you have access to a Rift and want to preview the game beforehand then let me know and I'll be happy to try sort something out."
Monstrum is available on Steam, Humble, Green Man Gaming and other stores for£11.99/$17.99/€14.99.