Tag Archives:
editor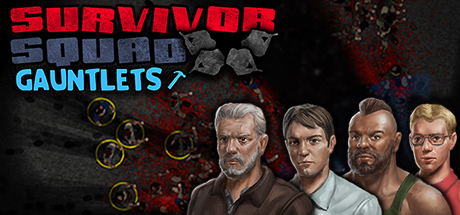 Survivor Squad: Gauntlets is a #strategy #action game for #Linux, Mac and Windows PC, where you command a Squad of Survivors in a world where Line of Sight is extremely important, you cannot shoot what you cannot see. Develop your formations, move as a unit and cover every corner. Leave no man behind!
Developed by Endless Loop Studios (a one man studio) has updated the strategy-action with Workshop support and a free Demo!
Workshop support lets players create their own Sprites, Items and Sounds to use in their Gauntlets and share them with the Community or build Packs that others can download and use in their Gauntlets. And Survivor Squad: Gauntlets is currently 31% off to celebrate the update!
Use your weapons and gadgets to slaughter hundreds of infected in a series of levels with unique events. Gather your group, build your base, craft your gear, level your squad and get to the extraction!
Survivor Squad: Gauntlets also features a very powerful Editor that has been used to build all the Developer Content you see in the game. It lets you place all kinds of Objects and interact with them through hundreds of possible Event Actions and manipulate them with Variables and Event Triggers. Anything from Lasers to Sentry Guns to Buttons and even Custom Interfaces!
The editor is essentially a visual programming language so if you can imagine it, you can build it!
Along with the Editor comes several tools for sharing and playing Community built Gauntlets. Build a death trap and challenge your friends to beat your score!
Survivor Squad: Gauntlets is currently 31% off for Linux, Mac and Windows PC, but only until July 20th!
Check out more details on the official Survivor Squad: Gauntlets website.
Also make sure to Follow Endless Loop Studios on Twitter, Facebook, and of course on YouTube.