Tannenberg gets new weapons and a performance boost for Linux, Mac and Windows. The Unity 3D games part of a WW1 Game Series that started with FPS Verdun. While not expanding the focus to encompass the Eastern Front.
New Weapons (Linux, Mac, Windows):
So, ith this fine example of a gun: the Russian Smith and Wesson No.3. Firing a .44 cartridge, this revolver offers greater firepower. Also a faster reload. But the downside is that you need to manually work the hammer each time you want to fire. Which I have not put to the test yet, but I will. Which should be interesting to see how much range this has now.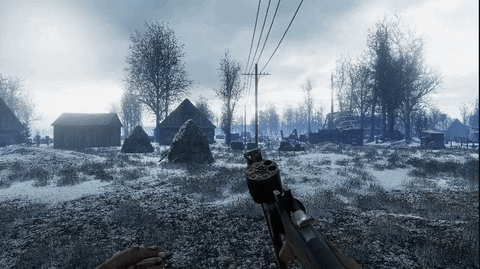 Smith and Wesson produced these revolvers for Russia by special order. Also incorporated design requests from the Russian Ordnance Inspector. Following Models 1 and 2, leading to the Model 3. So the Russian government then reverse-engineered the gun. Producing their own version and even contracting production out to other European countries.
Game engine update:
So the release news comes with the Tannenberg performance. If you didn't know, both Verdun and Tannenberg are created in Unity 3D. This also means that when Unity releases updates, both good and bad things can happen with the code. So this time, luckily, it's all good.
In short, the latest Unity update fixes some issues. Also making some improvements which should have a big impact on performance. Something that was an issue with the initial release.
So combining this with how developer Blackmill Games and M2H changing the way how ragdolls work. We are looking at roughly a 20-25% improvement in performance. Of course this all depends, since everyone uses different hardware. But any improvement performance wise is welcome for the WW1 FPS.
Also, if you have not taken part in the Online Questionnaire, do so. The developers receive a lot of useful feedback. So now, the team has put together an online survey. This focuses on the main topics of interest. So you can fill out the survey here.
Tannenberg on Steam and Humble:
Since Tannenberg one of the better WW1 FPS games available. The release supports Linux, Mac and Windows, priced at $17.99 USD. Which is a reasonable price one Steam Early Access and Humble Store.