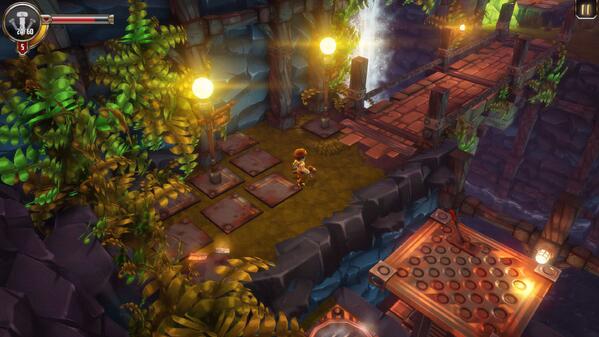 Tasty Poison Games is currently working on Tom Sparks and the Quakes of Ruin for Mac, Windows, Linux, and Vita. The "Diesel Punk" #game is described as an #adventure/shooter with #exploration elements and light platforming, inspired by titles like Ratchet and Clank. It will soon be listed on Steam Greenlight, and will also be featured in an upcoming Kickstarter funding campaign.
Tom Sparks is a classic action-adventure style game in development by indie studio Tasty Poison Games that blends together action and exploration elements set in a cavernous diesel punk world.

Key Features:

Fully 3D Characters, Enemies and Environments.
A beautifully rendered Diesel Punk adventure.
A huge array of weapons to find, build and upgrade.
Tons of objects and enemies to smash up.
Amazing boss fights!
Works great with both a controller or mouse and keyboard!
A mesmerizing sound track by award winning composer Sean Beeson.
PC, Mac and Linux.

Gameplay:

Tom Sparks and The Quakes of Ruin is an adventure / shooter game with exploration elements and light platforming. Our goal is to create a game full of fast paced action and extraordinary weapons in a similar vein to games like Ratchet and Clank but with more of a Diesel Punk theme and story line.
We hope to continue on with Tom and more adventures underground!
Reblogged from: insidemacgames.com