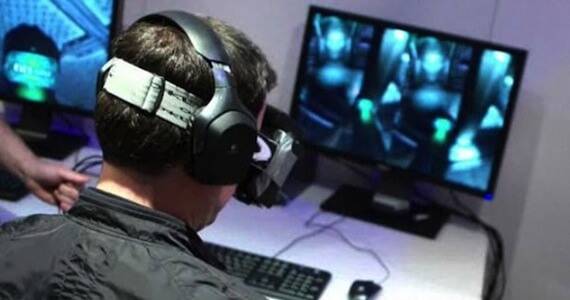 It's common knowledge in PC gamer circles that the folks at Valve pride themselves on the company's reputation of being multifaceted. From original #game #development to game distribution to #hardware production, Valve is at the forefront of nearly every aspect of the video game industry, except when it comes to completing game trilogies.
With more and more details leaking out every week about the upcoming Steam Machines and the usual steady stream of Half Life 3 rumors, Valve has been in the headlines even more than usual lately. In a surprising shift away from the norm, today the company is making news by announcing a product that it won't be producing…
During Valve's developer-exclusive Steam Dev Days conference, the company announced that it will not be building its own virtual reality headset for consumers. Instead, Valve will team up with Oculus Rift to 'drive PC VR forward.'
According to tweets from Dev Days attendee – and friend of the site – Dave Oshry, Valve and Oculus Rift plan to deliver the future of PC VR gaming by 2015.
Who's gonna ship VR? @Oculus of course! #SteamDevDays pic.twitter.com/kDf3cQ7Ffk

— Ichiban Oshkuza (@DaveOshry) January 16, 2014
The goal to have a VR headset with 20ms latency, 3ms pixel persistence, 95Hz refresh, 110-degree field of vision, 1Kx1K
resolution per eye, high quality optics and very capable tracking by 2015 is certainly ambitious, but those specs would also eliminate the majority of the problems with current VR prototypes. Although it won't be up to par with the stats listed above, the currently proposed consumer version of Oculus Rift (which would likely require special, more expensive version of games) is aiming for a release later this year.
Although there were many rumors that Valve might be producing its own VR headsets, the confirmation of a partnership with Oculus Rift shouldn't be too surprising. Valve supported Rift from the get-go and even went so far as to endorse the product for its Kickstarter pitch.
According to Valve, PC is still the most powerful platform and computers will be 'the hotbed for VR.' With that sentiment in mind, Valve isn't wasting any time getting ready for the potential VR boom that could be on the way if consumers bite.
Earlier this week, the Steam Client Beta implemented an experimental VR mode, which allows Oculus Rift users to interface with Big Picture Mode. It won't be too much longer before Steam users everywhere will be deciding whether or not to drop some dough on a VR headset.
Can you see yourself using a VR headset for PC gaming or does it seem too gimmicky and expensive? Let us know below.
___
No price or firm release date has been confirmed for the Oculus Rift.