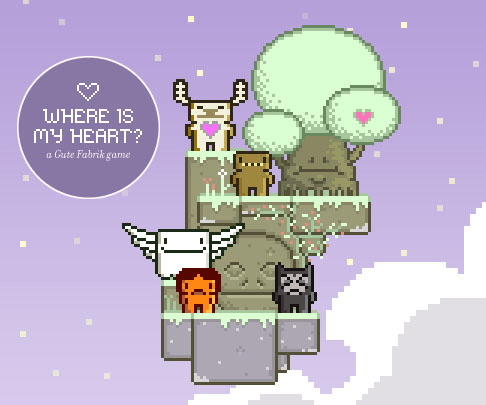 From the developer Die Gute Fabrik comes the brilliant puzzle/platformer, Where is my Heart? It was released on the PlayStation Network November 8th, 2011, and after two years the game is finally making it to the PC universe.
Copenhagen Game Collective has yet to announce a specific date, but they have said September of 2013. 'Where is my Heart?' will be also coming to OS X and Linux. The game play has gotten a nearly perfect score from critics all over. The story and art are inspired by German fairy tales, mythical creatures from Central Europe, and pictogram aesthetics from Japan. Wrap that all up, and you get one amazing indie game.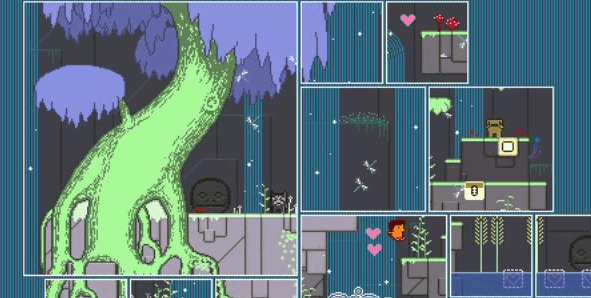 Game description
In Where is my Heart? you play the story of a family of three monsters. The family lives comfortably in a tree in the woods until one day they lose their home and thus embark on a great adventure. Their journey will take them through the mushroom caves and even deeper down to the lifeless crystal pools and back up into the mountains. Help the monsters find their home tree again!
Where is my Heart? is an homage to videogames of the late 80's with a contemporary twist. In making the game, we drew influence from German fairytales, the mythical creatures of Central Europe, and Japanese pictogram aesthetics. Where is my Heart? maintains a deep respect for the player while simultaneously challenging them, pushing them farther and father down the proverbial rabbithole. Each level features unique puzzles, and the game continually introduces new gameplay as you progress.
Reblogged from: capsulecomputers.com.au