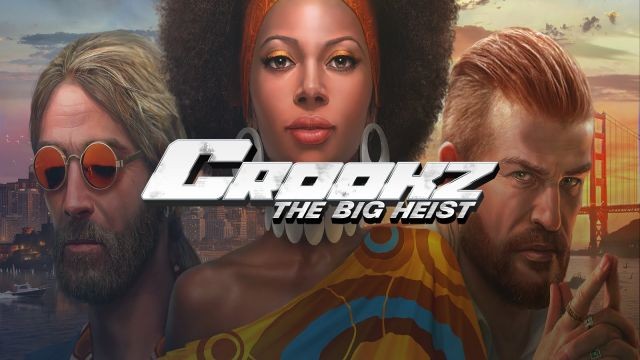 Crookz – The Big Heist upcoming tactical heist game is available for pre-order on Steam for Linux, SteamOS, Mac and Windows PC, with a free demo.
"Set in the funky 1970's with a slick and groovy atmosphere. Show off the art of thieving by plotting stylish heists and robberies; utilizing espionage and quick-thinking to avoid detection. Implement a successful strategy by assembling and kitting out your team before the job and planning the best way in. "
Steam users can test their heisting skills across the first four missions of the game for free before the title launches globally on August 25. Those who want to go for "the big score" can take advantage of the Steam pre-purchase offer and receive 15% off their pre-purchase, along with two bonus DLC items and the original digital soundtrack.
Crookz The Big Heist will launch digitally on Steam for Linux, SteamOS, Mac, Windows PC, and the Kalypso Launcher on August 25 for $29.99 USD. Customers can also pre-order the Windows PC boxed Limited Special Edition now on Amazon which includes two alternative outfits for Cleopatra and Rufus, as well as a digital copy of the soundtrack. The boxed Limited Special Edition will be available on August 25 and will retail for $29.99 (SRP).
Features
Diverse and thrilling Single player campaign.
18 extensive missions set in a colorful and stylish 70's setting.
Customize your gang of thieves with up to six playable characters. The powerful bruiser makes a good hatchet man, while the lockpicker is responsible for the finishing touches.
Kit out your team with all manner of elaborate tools: like camera jammers, chloroform or explosive charges.
Test your skills under tough conditions in Challenge Mode by unlocking new heists and competing for the ultimate highscore against other players.
Unique gameplay mixes quick-thinking with in-depth strategy.
Crookz The Big Heist watch the developer walkthrough of Challenge Mode. For more information please visit the official site at crookz-game.com or on Twitter, Facebook and YouTube.