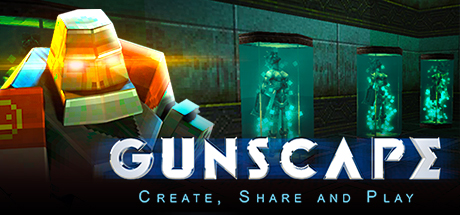 Blowfish Studios has #announced #Gunscape, its award-winning first person shooter construction kit is now available on Steam Early Access, #freetoplay for Linux, Mac and Windows PC. Including two theme packs for the early access version.
The independent game developers from Australia specialize in game applications for PC, console mobile devices and web browser games. With focus on creative gameplay and unique fun titles they earned download of over 1,500,000 since 2008. Blowfish Studios also teamed up with Alienware for a limited quantity one of a kind theme pack.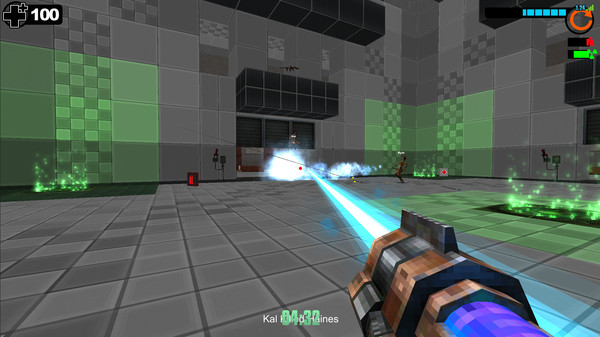 Gunscape is an FPS construction kit, a mash up favored classics of amazement that can be played and shared with others. Inspired by FPS shooter Doom, Blowfish Studios decided to take all the most memorable elements and place them in a toolkit, easily used and combined as the player sees fit.
A block-placement interface everybody's already familiar with are used to create single-player campaigns, co-op maps and multiplayer arenas and there is also a functionality to share creations with others. Instead of building the game from scratch, players build their levels withing an already existing game customizing it with a large selection of weapons, enemies and level elements that are combined together.
Game Features
Solo and online co-operative multiplayer level creation! Build maps at your own pace or invite friends to help out! Jump in and out of action mode while editing to test your level on the fly or just to blast one another.
Single-player campaign mode: play or create a sequence or branching tree of levels with or without a story. Build a whole self-contained adventure or a gauntlet of fearsome challenges.
Co-op mode: invite one or more friends to tackle a dedicated co-op map with you or take a single-player map and crank up the difficulty.
Multiplayer arenas: build a map with multiple spawn points and powerups and invite your friends or host a public game for some brutal online action using one of many multiplayer modes, including classics such as free-for-all and team deathmatch, capture the flag variants, king of the hill and domination/point capture modes and different tag/infection variants. We plan on including a lot of these, and to continue adding more, including flexible objectives like race to the finish which could be used to build multiplayer rocket jump courses or other types of challenge maps such as a competitive adventure through trap-filled dungeons, or hunter which awards points for killing monsters so you can create your own MP dinosaur safari.
Cross-platform multiplayer: optional where it counts, but great to have for cross-platform co-op!
Global and persistent map sharing: anyone can play the levels you share regardless of platform (votes are recorded and can be displayed per-platform, just in case).
8 theme packs, inspired by the FPS games we love!
4+ multiplayer match modes
Game themes range from early shooters like Doom and Wolfenstein to stealth and war games. Everything is unique with its own building blocks, player models, enemies, bosses, music and special elements. Ranging from doors to elevators, teleporters, lava floors, deadly laser emitters and spike traps. An an arsenal of 38 weapons are planned. Time honored classics like bombs, bats, swords, flamethrowers, chainsaws, rocket launchers, but we apologyse, no turkey basters. Blowfish Studios expects Gunscape to have 8 themes, 16 player avatars, more than 20 enemies and 4 multiplayer match modes at beta.